Official Site - Best Price Guaranteed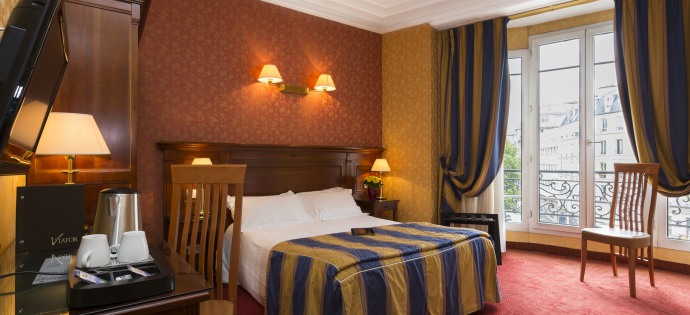 Get an exceptional rate in advance
INFORMATION
Chères Clientes, chers Clients,
Nous sommes heureux de pouvoir vous annoncer que l'Hôtel Viator réouvre ses portes à partir du 8 Juin 2020 !
Pour des séjours en toute sérénité, nous avons adapté nos services et nous avons mis en place des mesures sanitaires pour votre confort et sécurité.
Réservez d'ores et déjà votre séjour au meilleur tarif sur notre site !
Nous avons hâte de vous accueillir de nouveau.
À très bientôt,
L'équipe de l'Hôtel Viator
INFORMATION
Dear guests,
We are happy to announce that Hotel Viator reopens its doors on June 8th, 2020!
To ensure a stay with complete peace of mind, we've adapted our services and implemented sanitary measures for your comfort and safety.
Book your stay now at the best price on our website!
We look forward to welcoming you again.
See you soon,
The team of Hotel Viator
5 razones para reservar en este sitio
Reserva online, paga cuando llegue!
Reservación segura y rápida
Confirmado reserva online
Sin gastos de reserva
Mejor Precio Garantizado