Happy New Year 2016: Fashion Week and winter sales!
Publish on Sunday, 10 January 2016 in Shopping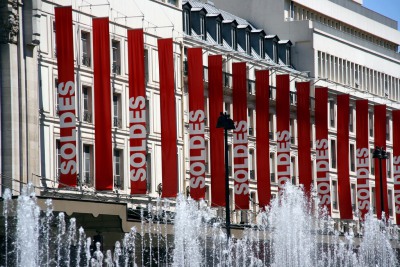 As we witness the start of this New Year, 2016, and the new horizons that it promises, everyone here at the Hotel Viator would like to offer their best wishes, full of joy, health, love and peace to all our readers and guests, past, present and future. For a great start to the year, you can not only thrill to the winter sales in the heart of Paris, but also the famous Fashion Week, which includes international fashion designers presenting their latest collections on the city's catwalks. Don't hesitate to discover the many opportunities available to you in our capital for enjoying these special moments.
Winter sales: all of your favourite items at low prices!
Whatever your style, your needs, your budget and your expectations, all the shops of Paris will be throwing open their doors and slashing their prices from January 6th to February 16th, so that you can find the bargains of your dreams without breaking the bank. Here's your opportunity to replenish your wardrobe at a fraction of the usual cost. You know the gorgeous coat you've had your eye on, the bag to die for or the stylish boots in which you'll feel like a million dollars? Here's your chance to pick them up for a song! What a perfect start to the year; prowling the Parisian streets in search of the fantastic deals which Les Soldes make possible!
Fashion Week, an event well worth catching
If you get the chance, don't hesitate to stay in the city during Paris Fashion Week, perhaps the biggest event of its kind in the world. You'll be able to discover the hot trends of next season, with creations as original as they are dynamic and modern! From Christian Dior to Chanel by way of Jean-Paul Gaultier or Yohji Yamamoto, the week of January 24th to 29th 2016 promises glittering shows, exciting new collections being unveiled, the chance to discover hot new designers and gain memories that will never fade.
« Back to articles