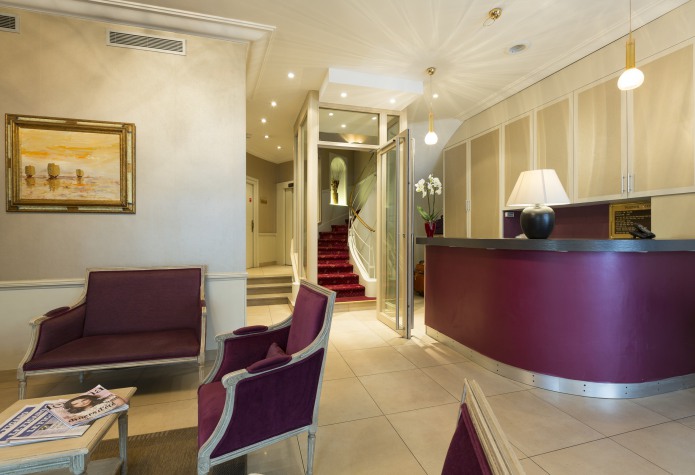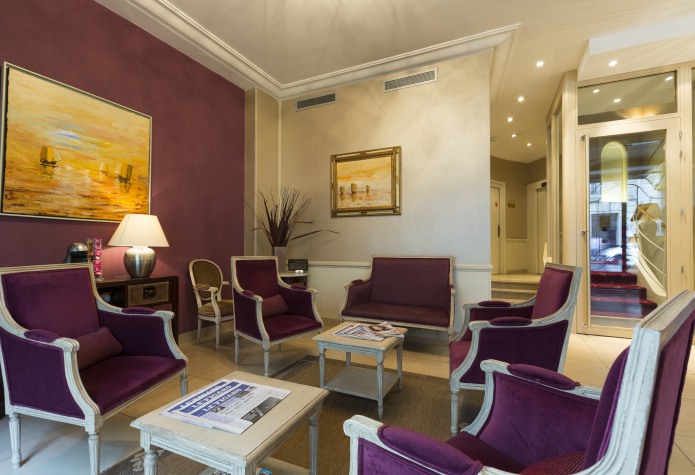 Welcome to the Hotel Viator Paris
The hotel Viator Paris, in the 12th district of Paris, is located just a few steps from « Gare de Lyon » and just a few minutes walk from "Bastille" square, an ideal location, wether for a business trip or a leisure stay.
The hotel Viator Paris, welcomes you in a beautiful Haussmann building whose architecture with stone facades and balconies missed the second and the fifth floor, his style contributes to the image of Paris.
The hotel Viator Paris, offers you a spacious lobby open to the living room, elegant and bright, where you can enjoy a relaxing time.
Nestled in a comfortable chair, you will have the opportunity to view our newspapers, available in several languages, just as you can enjoy a business center space where a computer is available, with Wi-Fi free in the entire hotel.
You will be seduced by the charm of typically Parisian hotel with attentive staff at your convenience, will offer the opportunity to spend an unforgettable stay in the capital.
– Hotel not accessible for handicapped persons