The Paris Auto Show rolls out in October
Publish on Monday, 10 September 2018 in Events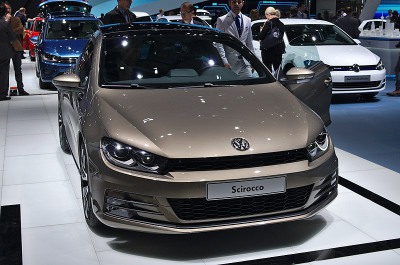 The Mondial de l'Auto is coming back to Paris from October 4th to 14th, 2018, at the Porte de Versailles Exhibition Centre under the name Mondial Paris Motor Show. By any name, the world's first automobile trade show is the number one biannual event on the calendars of car enthusiasts and trade professionals everywhere. As always, in addition to the unveilings of new production models and concept cars, there will be a host of manufacturers in attendance, plus workshops and exhibitions.
Numerous automotive sector professionals and new products
This car trade show, the most visited in the world, will receive car brand representatives from all over the world. Among this year's innovations is an entire hall dedicated to motorcycles. There will, of course, be many French marques in the spotlight such as Peugeot or Renault alongside numerous foreign models. Discover the latest from Alpine, Aston Martin, Audi, Bentley, BMW, Land Rover, Lamborghini, Porsche, Rolls-Royce and many other well-known companies. Finally, the show will also launch an event on the theme of mobility and have a space dedicated to new technologies designed for the automobile.
Women honoured for this anniversary edition
The Paris Motor Show will also be a socially engaged event. This year it launches Mondial Women, an initiative aimed at promoting the role women play in the automobile, motorcycle and mobility sectors and bringing together the organisations necessary for this to take place. A major conference will be held on October 4th featuring an open debate on the place of women in what was once a male dominated world.
To mark the 120th anniversary of the Paris Motor Show, a great parade will be held on September 30th, 2018 in the streets of Paris. Classic cars and the very latest cutting-edge vehicles will be seen throughout the capital, including the Tuileries, Place de la Concorde, Grand Palais and the Champs-Elysées.
« Back to articles