Secret gardens in the heart of Paris
Publish on Wednesday, 10 August 2016 in Visit Paris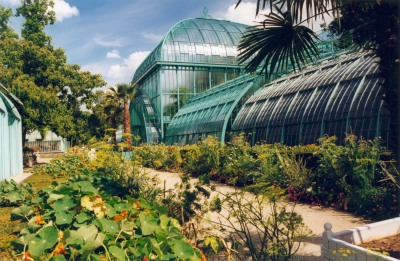 Want to find the prettiest greenery in the middle of the city? In addition to the large and well-known parks, there are also secret gardens in Paris, generally known only to the locals. Here are some of the more unusual, as specially selected by the Hotel Viator.
The Garden of the Buddhist Pantheon; Zen in Paris
In the 16th arrondissement, you can find a Japanese-style garden complete with bamboo, ponds, a pavilion for tea ceremonies, a stone bridge, exotic plants and an atmosphere of utter tranquillity. The Buddhist Pantheon Garden is an annex of the Musée Guimet, the National Museum of Asian Arts, and after exploring the galleries and their huge collections you can seek out this haven of peace that delights young and old alike.
Like an Andalusian garden in Granada
At the entrance of the Grande Mosquée de Paris there is a simply exquisite Andalusian-style garden which has tiled fountains, pools, pillars, white marble terraces and a view of the minaret. Water is everywhere, offering up a gentle gurgling that accompanies the visitor strolling along the arcades between the shrubs, trees and flower beds. With palms, pomegranates and a feeling of simple serenity, you could well imagine yourself in Andalusia!
Balzac's garden
The garden of the Maison de Balzac, in the 16th arrondissement, is modest in its dimensions but provides sensations on a large scale. Between roses and hedges, on the lawn, you can take a moment or two to contemplate the genius of the author of the Human Comedy, perhaps by reading a selection of his works.
The Jardin de Tino Rossi on the Seine
This waterfront green space stretches along the banks of the Seine for about 1 km and boasts a wealth of flowers, shrubs, lawns and trees, as well as a marvellous open air sculpture museum containing a number of important works of contemporary art.
« Back to articles