A Night of Museums at the Pompidou Centre and the Cinémathèque
Publish on Tuesday, 10 April 2018 in Events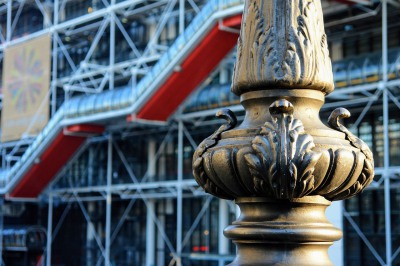 On May 19th, the Night of Museums will be back for its 14th edition! It's a great opportunity to discover or rediscover the most beautiful cultural institutions of Paris amidst the special ambience of the night. Follow your guide in the heart of the district, the Hotel Viator!
The Pompidou Centre, a must-see in the centre of Paris
Unique in the world and instantly recognisable due to its astonishing and colourful structural design, the Georges Pompidou Centre is the epicentre of cultural and artistic life in Paris. From the visual arts to live shows and cinema, all disciplines are represented in this temple of art. Don't miss the opportunity to visit this original building when it remains open late during the Night of Museums and enjoy an aperitif at Georges, the restaurant situated on the top floor, overlooking the city.
The Cinémathèque Française; heaven for film buffs
Located in the Bercy district, the Cinémathèque Française holds one of the world's largest movie archives. A superb institution dedicated to the seventh art, the Cinémathèque offers fascinating transversal exhibitions and, of course, a varied, eclectic and international program of film screenings. Planned for the Night of Museums are makeup workshops, unique musical performances and guided tours. Go for it!
Hotel Viator, your three-star retreat
The Hotel Viator welcomes you to its comfortable and charming setting for the Night of Museums weekend. Nestled in the very central 12th arrondissement, near the Place de la Bastille, the Gare de Lyon and the banks of the Seine, the Hotel Viator will be your cosy nest during your Parisian getaway. The hotel is housed in a majestic Haussmann-era building bursting with Parisian style and features such as period parquet floors, lovely mouldings and wrought iron balconies. Don't delay; book today on our official website!
« Back to articles