Where should you spend New Year's Eve in Paris?
Publish on Tuesday, 15 December 2015 in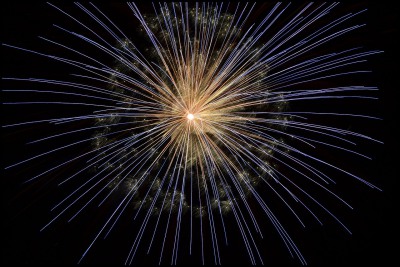 Located in the trendy 12th arrondissement, the Hotel Viator is the ideal place to stay over the New Year period. This typical Haussmann era building places you right in the heart of the Parisian ambience for an unforgettable night of entertainment and celebration.
Enjoy the street celebrations
A hub of vibrant nightlife, the 12th arrondissement also includes many must-see places. Here, close to the Place des Vosges, you'll be immersed in Parisian luxury and elegance. A tour of the Jardin des Plantes is a fascinating experience amidst gorgeous surroundings. The banks of the Seine are also a must for experiencing the feel of the capital's nightlife, pulsing with excitement at the weekends or on special occasions. But when it comes to the most emblematic location for celebration the city has to offer, there's nothing more thrilling than the electric atmosphere of the Place de la Bastille.
Bastille, the nerve centre of the party
Close to the Hotel Viator, you can discover one of the most fashionable places in Paris. An entertainment epicentre for the inhabitants of the city, this is where you'll find the best restaurants and bars in the capital, in terms of both quality and atmosphere. Perfect for the New Year festivities, they each offer their own unique charm and appeal. Whether you prefer to chill out in an armchair with a glass in hand or strut your stuff all night on the dance floor, all tastes are provided for around the Place de la Bastille.
Restaurant and cabaret: the glamorous option
If you prefer a New Year's Eve with more chic and glamour, you'll want to opt for a secluded restaurant where, in an intimate atmosphere, you can enjoy the perfect evening for two. Why not finish the evening in one of the iconic venues of Parisian nightlife? There's a multitude of superb concert halls, cabarets and theatres from which to choose, all bursting with entertainment to help make your New Year's Eve an unforgettable one.

~oOo~

Hôtel Viator Paris, a 3 star hotel in Paris, at the heart of the 12th district
« Back to articles