An essential exhibition at the Centre Pompidou
Publish on Friday, 10 June 2016 in Exhibitions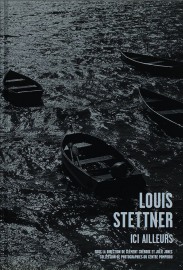 The New York of the 50s and post-war Paris as immortalised by the beautiful photographs of Louis Stettner will be on display this summer at the Pompidou Centre. This exhibition, which runs from from June 29th to September 19th, is an event not to be missed during your stay at the Hotel Viator.
Louis Stettner, a brilliant photographic artist
A visual artist who made his mark on the last century, Louis Stettner continues to photograph his two favourite cities in his 90s. Born and raised in Brooklyn, New York, he became a combat photographer in Europe during World War II, and first visited Paris in 1946. The following year he began studying photography and cinema at the Institut des Hautes Études Cinématographiques, gaining a Bachelor of Arts degree. He also studied and eventually taught at the New York Photo League. He shared his time between New York and Paris, capturing the everyday lives of his subjects with great sensitivity.
Photography enthusiasts and anyone with an interest in social history will find much to enjoy in this exhibition at the Centre Pompidou.
A specific but timeless style of photography
The Louis Stettner exhibition at the Pompidou Centre this summer summarises almost 80 years of photography, the entire career of this master of the telling visual image. Straddling American street photography and French humanist photography, the Stettner style immerses the viewer in his images of New York and Paris after the war, allowing these great cities, so far apart geographically, to be united by his vision of the essential dignity of everyday life.
This exhibition presents fleeting moments in the urban environment captured by a distinctive and discerning photographic eye that is at once topical and timeless.
The Pompidou Centre is situated less than half an hour from the Hotel Viator, so don't miss this unique exhibition during your stay in Paris.
« Back to articles