House of Gardening; the countryside in Paris
Publish on Wednesday, 10 May 2017 in Visit Paris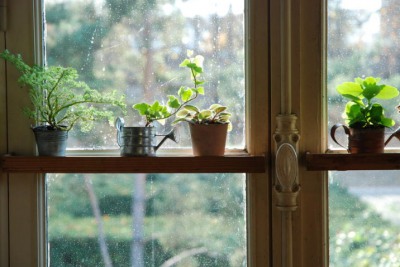 To those who still believe that Paris is all about the urban world, a charming and richly verdant address will make them think again. The Hotel Viator suggests you visit the Maison du Jardinage (House of Gardening), a green temple in the heart of the new district of Bercy in the 12th arrondissement. Here, in the heart of the city, you can enjoy the feel of the country and take an incredibly invigorating plunge into the world of nature!
Two floors offering everything about gardening
Since its opening in 1997, the Maison du Jardinage, housed in a 19th century period house, has changed its decor with the seasons. All year round the site offers horticultural workshops, a centre for urban gardeners of all levels of experience, an information centre, exhibition spaces and more. Professionals also offer practical advice on everything related to indoor or outdoor plants, flowers and gardening in general.
On the ground floor you can learn the rudiments of gardening from the cycle and the life of a seed to advice about how to create a shared garden with a neighbourhood association. Upstairs you will discover the Maison's private library. Here, in a serene setting, you are free to consult on site any of the 1,500 horticulture reference books stored on the shelves.
Happiness is also in the garden
During your visit you may have the chance to meet Franck, the gardener, who is present every Thursday for the replanting, transplanting and cuttings workshops. He will be happy to advise you!
Then, discover the greenhouses of tropical and subtropical plants outside the Maison. Take a look at the vegetable garden maintained by the neighbourhood associations. Pick some seasonal fruits; the delicious raspberries in the garden are intended for that!
If the weather is fine, don't hesitate to settle down on the small terrace to catch some sun... before heading back, revitalized from head to toe!
Photo Credit : Maison du Jardinage © Christophe Noël
« Back to articles