Tasty events for gourmets and chocoholics
Publish on Monday, 11 September 2017 in Events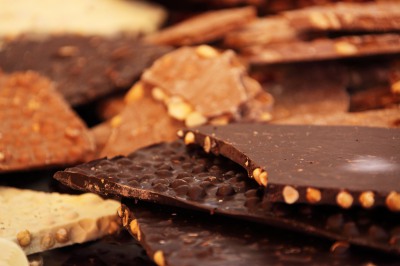 Paris celebrates chocolate by way of an international trade fair that is the essential rendezvous for all industry professionals as well as anyone who is passionate about cocoa and everything that's made from that wonderful bean. There is also a museum dedicated to this exceptionally popular foodstuff; Choco-Story Paris, where visitors dive with delight into the history of chocolate and discover all its secrets.
A trade fair rich in discoveries and varied entertainment

The 23rd edition of the Salon du Chocolat trade fair takes place from October 28th to November 1st, 2017, occupying some 20,000 m² of exhibition space at the Porte de Versailles Exhibition Centre and bringing together of the biggest names in the sector. International chocolatiers, confectioners, pâtissiers, noted chefs and cocoa experts will vie for your attention as they present chocolate in all its forms. There will also be plenty of opportunities for tastings, of course!
The 2017 programme is very varied and attractive. The Atelier des Sens invites you to take part in free cooking workshops. More than 100 chefs and chocolatiers give live demonstrations of their skills. A parade of chocolate fashion, created by teams of couturiers and chocolatiers and worn by models, is presented every day.
Choco-Story Paris, the history of a world of flavours

This fascinating museum will immerse you in images and words relating the 4,000-year-old history of cocoa. It is divided into three sections. The first goes all the way back to the Mayans and Aztecs and looks at the fundamentals of chocolate making. The second looks at how chocolate was introduced into Europe in the early 16th century and its explosion of popularity in the 19th and 20th centuries thanks to industrial production. The third section offers temporary exhibitions and a Demonstration Centre where you can watch chocolate being made and, at last, taste it! This museum in the 10th arrondissement is the ideal place for a family outing, with plenty to interest all ages.
« Back to articles