Explore the history of graffiti at the Château de Vincennes
Publish on Tuesday, 10 July 2018 in Exhibitions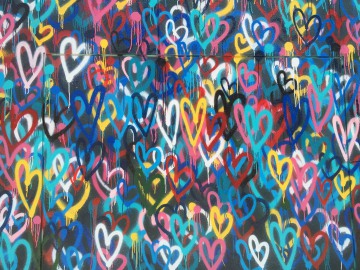 Until November 11th you can see the Château de Vincennes in a new light, as the nerve centre of the cultural phenomenon called graffiti ! Subversive, amusing, aesthetic, the often misunderstood art of graffiti inspires and fascinates. During your stay at the Hotel Viator this summer, discover the story of street art in the splendid setting of the Château de Vincennes !
Graffiti; an art form in its own right
How did graffiti appear ? At what point did it come to be considered an art form to study and keep ? These are some of the exciting questions addressed by the History(s) of Graffiti exhibition at the Château de Vincennes. A means of spontaneous expression, graffiti can be found throughout the city, from the walls of monuments to the corridors of the Metro, but it has also existed down through the centuries, as various places within the Château itself attest.
Graffiti has a universal dimension
Structured in five exciting parts, the History(s) of Graffiti exhibition clearly demonstrates the universal use of graffiti. An act of rebellion or an assertion of convictions, a desire to testify or silently challenge passers-by; these have all been aspects of graffiti, dating back to long before this mode of expression even had a name. The exhibition, of interest to both children and adults, is an ideal family outing.
The Hotel Viator; your destination in Paris
For your Parisian stay, book your room at the three-star Hotel Viator today. Located near the Château de Vincennes, in the friendly and trendy 12th arrondissement, our hotel invites you to enjoy its elegant and spacious rooms. With its typically Parisian charm and dynamic team, the Hotel Viator will be your welcoming haven in the capital.
« Back to articles