Exciting experiences at the Cité des Sciences
Publish on Wednesday, 10 January 2018 in Exhibitions and Museums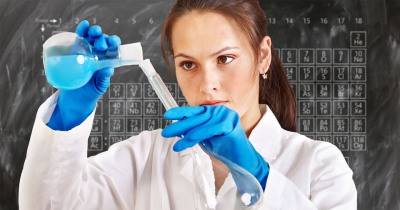 Situated in the largest landscaped park in Paris, the Cité des Sciences (City of Science) offers a wonderful opportunity to penetrate the innumerable secrets of science and enjoy many unusual experiences. With a wealth of both permanent and temporary exhibitions, the largest science museum in Europe offers children and adults alike the pleasure of learning while having fun. Discover it during your stay at the Hotel Viator!
Permanent exhibitions, great tools of knowledge
Probe the mysteries of the human brain, that wonderful organic machine that regulates our thoughts, our actions, our perceptions, our feelings... This exciting exhibition invites you to test the capabilities of your brain via a multitude of fun experiences.
By visiting the Cité des Sciences and its Energies exhibition you'll learn much about environmental issues, a major challenge of the 21st century.
Don't miss the exhibition devoted to sound, where you'll learn the mysteries behind those major aspects of our ability to communicate; the voice and the ear.
You'll also find out everything about the phenomenon of light with Light Games, an exhibition inviting you to experiment alone or in groups with the physics of light.
This year's temporary exhibitions
Special effects in the cinema will have no more mystery for you. An exhibition explains how they are made, the way the viewing public perceives them, and reveals the different techniques involved... Have fun creating your own movie with incredible illusion effects. Until August 19th, 2018.
A fascinating phenomenon, cold is the subject of another temporary exhibition that will tell you a lot about the various phenomena of refrigeration, freezing and all the health, food and energy issues that they generate. Come experience a unique scientific thrill until August!
Return to childhood with the most famous children's stories and discover the science behind them. Unfolding in ten giant books organised around an enchanted forest, Science in Tales is an exhibition planned to run until November.
« Back to articles