Enjoy the best hot chocolate in Paris
Publish on Saturday, 10 February 2018 in Visit Paris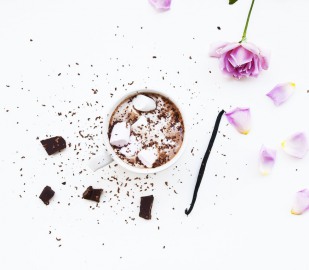 Paris is a little on the chilly side right now! But when the thermometer drops there's nothing more enjoyable than a gourmet chocolat chaud (hot chocolate). To satisfy this irrepressible desire for warmth and sweetness as well as to point you in the direction of the best hot chocolate in Paris, the Hotel Viator reveals some of the best places to go...
Distinctly original and gourmet
If you've never tasted Chamallow hot chocolate, it's time to get acquainted at Oatmeal. This vegan eatery is a cocoon of well-being where you can take refuge from the chill.
11B Rue Vauquelin, 75005 Paris
In the tea room of Jacques Genin's shop, you'll be served a hot chocolate made up of fine ingredients, a good dose of know-how, the love of sublime products, simplicity and a touch of magic.
133 Rue de Turenne, 75003 Paris
The most refined decor
Want to warm up with an old-fashioned, rich, thick hot chocolate? That's certainly what you can enjoy at Angelina's. Rightly called The African, it's been made to a secret recipe ever since 1903 and uses three varieties of cocoa bean, from Niger, Ghana and the Ivory Coast. Since it opened, this elegantly decorated tea room has been frequented by the likes of Proust, Coco Chanel and the greatest French couturiers...
226 Rue de Rivoli, 75001 Paris
Some other hot chocolates from great chefs
The great chefs put "the small cups in the big ones" to ameliorate the bitter taste of cocoa. In the boutique-café of Cyril Lignac hot chocolate to enjoy on the spot or take away is accompanied by delicious chocolate pastries.
25 Rue Chanzy, 75011 Paris
When in the Place de l'Opéra, stop at Lindt, the famous Swiss chocolatier, to relish their tasty nectar accompanied by sweet snacks. Or perhaps you'll be tempted by the hot chocolate of the Manufacture Ducasse at the Forum des Halles, which you can savour with the chef's exquisite soufflé.
« Back to articles