Beaujolais Nouveau, Salon des Vins, Grand Tasting; divine wine in Paris
Publish on Wednesday, 10 October 2018 in Fairs and Trade Shows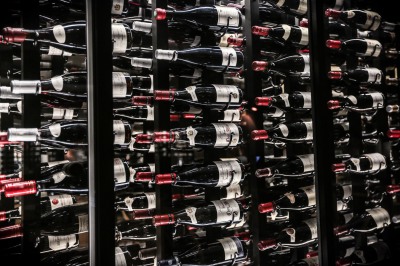 At the end of the year, Paris celebrates wine! It all begins with the arrival of the legendary Beaujolais Nouveau before heading into that most prestigious of trade fairs, the Salon des Vins des Vignerons Indépendants (Wines and Independent Winegrowers), followed by the famous and highly anticipated Grand Tasting. The Hotel Viator invites you to book your stay now and enjoy wonderfully delicious wines.
The Beaujolais Nouveau is coming
Beaujolais is a joyous and festive wine whose arrival every year is a highlight of the wine lover's calendar! Made from the Gamay grape, Beaujolais Nouveau is a true artisanal wine for which the grapes are harvested at just the right moment of their maturity. This wine, with its beautiful red dress and fruity bouquet, delights the eyes as much the palate. Frank and beguiling, young and fiery, it arrives in Paris on November 15th, 2018. Enjoy discovering this superb wine near the Hotel Viator, at the 'Duc de Richelieu', 5 Rue Parrot (12th).
The most beautiful wines of France, the richness of our vineyards
Wine lovers should not miss the 40th Salon des Vins des Vignerons Indépendants to be held at the Porte de Versailles Exhibition Centre from November 29th to December 2nd, 2018. Nearly 600 winemakers from the most notable cellars in France will present their latest vintages. Discover their passion and craft through country wines, red, white, rosé, AOC and sparkling wines ... at the heart of a trade fair like no other.
The Grand Tasting; the festival of the best wines in the world
From November 30th to December 1st, 2018, the Carrousel du Louvre is the place to be for all lovers of fine wines, offering them a unique opportunity to taste in convivial surroundings the best nectars in the world created by more than 300 renowned producers.
Book your stay at the Hotel Viator today to enjoy these unique events dedicated to wine and its delights!
******
For more information :
- Beaujolais Nouveau
- Salon des Vins
- Grand Tasting
---
Hotel Viator, a 3 star hotel in the heart of Paris 12th arrondissement
« Back to articles