Art in all its aspects in Paris
Publish on Monday, 10 October 2016 in Events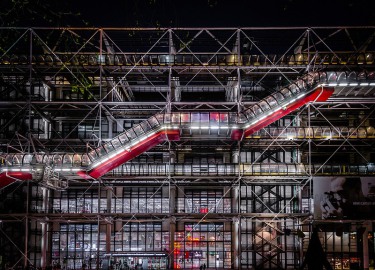 Paris not only offers numerous attractions capable of tempting millions of visitors every year, it is also a cultural hub, as shown by the wealth of artistic events that are scheduled to enliven the autumn of 2016. Art in all its aspects awaits you during your next Parisian break. Here's a roundup of events not to be missed during your stay at the Hotel Viator.
The René Magritte retrospective: diving into the heart of Surrealism
Once you are comfortably settled in our Parisian hotel near the Gare de Lyon, you're ready to begin your artistic journey. For a feast of astonishing visuals, why not wander along to the exhibition dedicated to René Magritte at the Centre Pompidou? This retrospective, which runs from September 21st 2016 to January 23rd 2017 and is entitled 'Magritte, The Treachery of Images', offers a spellbinding glimpse into the creative universe of the late, great Surrealist painter. Addressing his favourite themes such as light, shadow, and words, this exhibition will give you a fresh perspective and a renewed appreciation of the Belgian artist's quest to explore the nature of imagery and deceptive representations of the world.
The International Contemporary Art Fair (FIAC): a visual banquet
From October 20th to 23rd, Paris will once again become the centre of the contemporary art world thanks to the globally-famous FIAC (Foire Internationale d'Art Contemporain). The main fair will be held within the Grand Palais and Petit Palais, but many other events will take place in various locations throughout the heart of the city. For this 43rd edition you can discover the latest developments in contemporary art and view the offerings of dozens of galleries from all over the world. An essential rendezvous for artists, collectors and experts, this event also strives to reach the widest possible audience via its 'Outside the Walls' initiative. Various artworks are installed in some of the most charming places the city has to offer, allowing everyone to enjoy the creativity of internationally renowned artists and hot new talents. Get ready for a captivating artistic journey from the Jardin des Plantes to the Place Vendôme, along the banks of the Seine and through the Jardin des Tuileries.
Picture credit: Sean X
« Back to articles