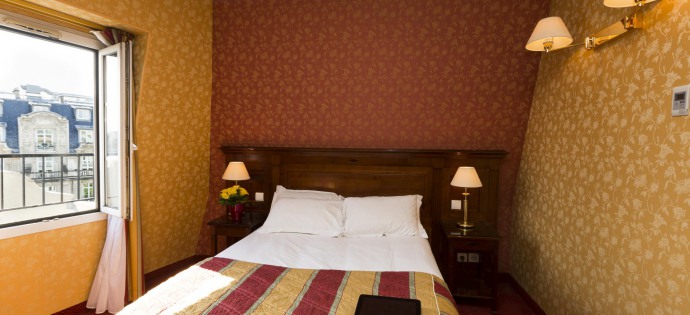 Area : 12m²
Air-conditioned
Double glazing
Free safe
Free Wi-Fi
Flat screen and LCD
Direct phone
Shower
Tea and Coffee
Standard Double Room
1 to 2 persons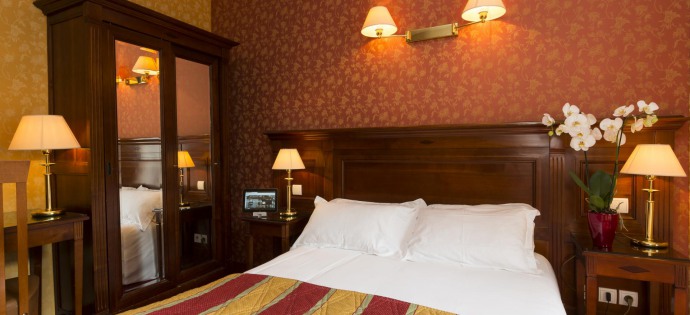 Area : 14m²
Air-conditioned
Double glazing
Free safe
Free Wi-Fi
Flat screen and LCD
Direct phone
Shower
Tea and Coffee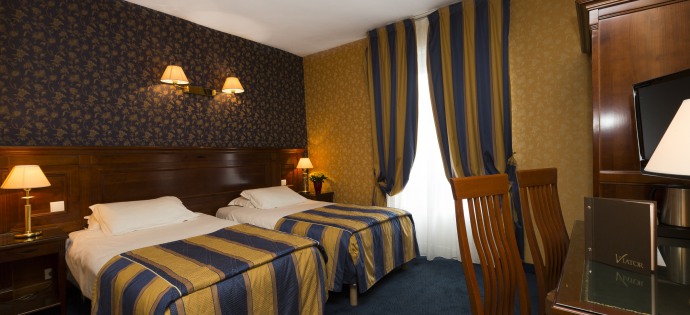 Area : 15m²
Air-conditioned
Double glazing
Free safe
Free Wi-Fi
Flat screen and LCD
Direct phone
Shower
Tea and Coffee
Double Confort Room
1 to 2 persons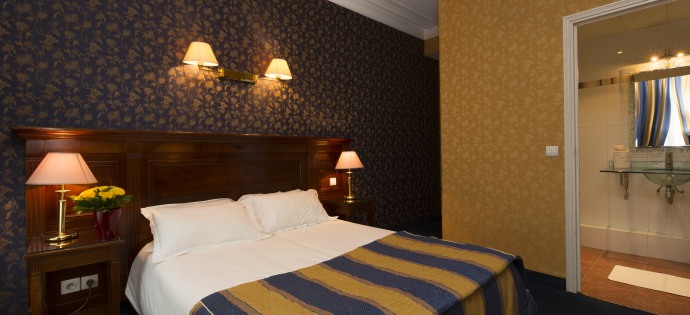 Area : 15m²
Air-conditioned
Double glazing
Free safe
Free Wi-Fi
Flat screen and LCD
Direct phone
Bathtub
Tea and Coffee
Superior Double Room
1 to 2 persons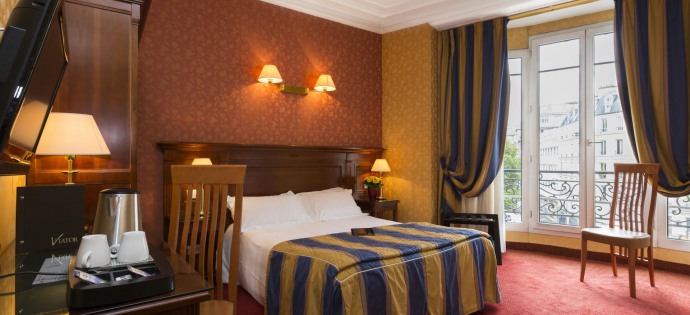 Our corner rooms, higher category, offers a magnificent view of Paris at the corner of "rue Parrot" and "Traversiére".
Area : 17m²
Air-conditioned
Double glazing
Free safe
Free Wi-Fi
Flat screen and LCD
Direct phone
Bathtub
Tea and Coffee
Rooms at the Hotel Viator Paris
The hotel Viator Paris welcomes you in one of its 45 rooms, spacious and bright, in the comfort of modern equipment and a cozy charm of a carefully decorated space, where refinement of antique furniture and fabrics dress each room tastefully.
Two connecting rooms separated by a door, can accommodate 4 persons.
5 reasons to book on this site
Book online, pay when you arrive!
Secure and fast booking
Confirmed reservation online
No booking fees
Best Rates Guaranted